Set Up an Appointment to See Our New HD Security Cameras!
- Call Dan at 850-348-7788
- Click HERE for a Video
---
Security Camera Explained
The two types of security camera systems:
Analog Cameras - conventional security / CCTV cameras that use coax cables and transmit an analog video signal. Usually these are low quality but can now be upgraded to 2 Mega pixel HD-SDI cameras if the right cable is in place and with a new DVR (Digital Video Recorder)
IP or Network Cameras - newer cameras that digitize the video signal and send it over a computer network. These can be very high quality and usually cost more but have a lot more adjustments, etc. Video is recorded to an NVR (Network Video Recorder)
Camera resolution:
CIF or 1/4 CIF (even smaller) is what most existing analog systems record at. The new HD-SDI analog systems record at around 2 Mega pixels (2MP). Some IP or Network cameras record at 5MP and more.
The higher the resolution the better the picture to zoom in on digitally. For example here is a picture showing the difference in pixel density. More pixels means a better picture.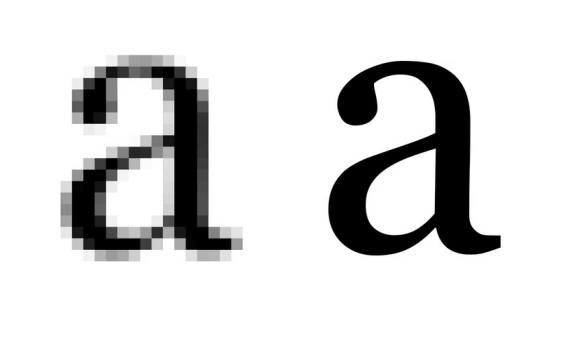 The image below shows another comparison.
<![if !vml]>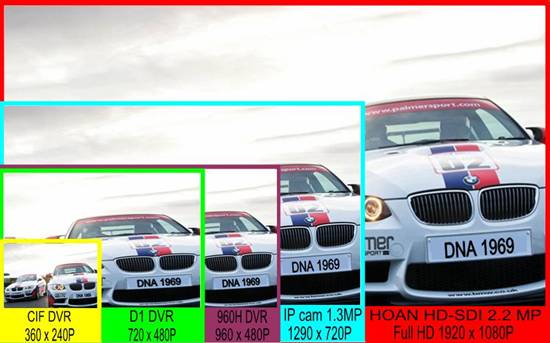 <![endif]>
Below is an example of a 1 Mega pixel image (1st) and a CIF image (2nd) blown up to the same size. You can see how much more detail you get when you record at 1MP.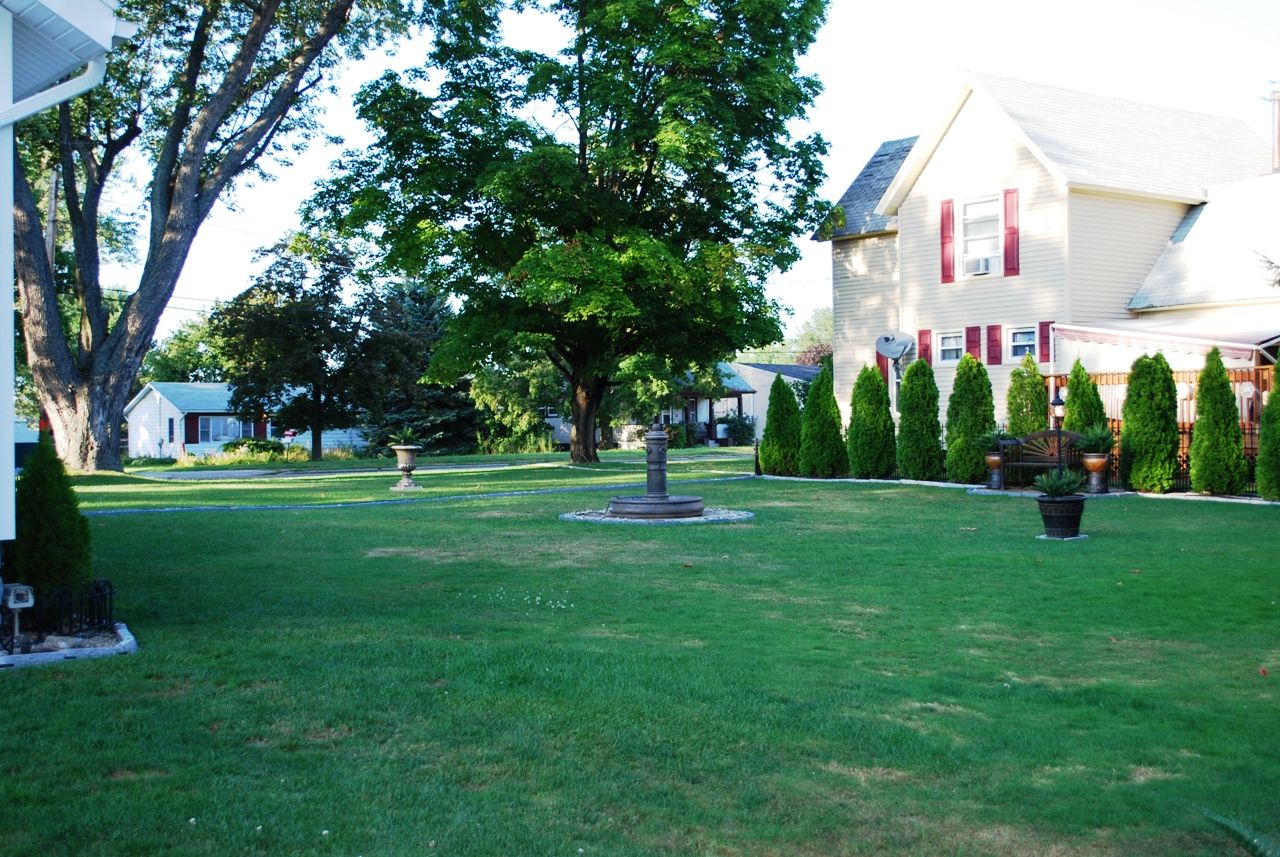 Frame rate explained:
The human eye sees fluid video at around 25 frames per second. You can see a lot on a DVR or NVR that has just 25 frames per second but you will see more at 30 to 60 frames per second. The problem is you have to find a balance between what you DVR or NVR can handle and what your network can handle if you are doing wireless or IP / Network cameras. If you have cameras that are on different networks you will have a hard time getting faster frame rates and the larger the image the slower the frame rate as well. As for NVR's and DVR's the faster the frame rate and the ability to watch video without delay will add to the cost of the NVR or DVR. If you consider a 4 channel DVR recording in CIF at 30 frames per second you will be running at about 2 Mbps. Where 4 channels recording in 2MP will be running at about 12 Mbps requiring much better hardware and storage capacity.
Night vision explained:
Generally night vision is accomplished by switching the cameras to black and white at night and sometimes with the addition of IR or infra-red emitters to illuminate the space. This works better at closer ranges. Some cameras are designed for low light and can compensate for this, usually with areas that are dark with lots of motion it is necessary to use IR lighting to keep images from being blurry.
PTZ and Pan Tilt vs Fixed cameras:
PTZ or Pan, Tilt, Zoom cameras move mechanically and can be aimed by the user. They also have a mechanical zoom that can be zoomed in or out.
Pan Tilt cameras move around mechanically and can be controlled by the user but do not have a mechanical or optical zoom. Generally the newer IP or Network cameras have a digital zoom feature which allows you to zoom in on the image digitally mimicking a mechanical or optical zoom but it is actually just enlarging one part of the image. This is possible from the higher image qualities in these cameras, but it will not give as good a picture as a camera that mechanically adjusts a lens to zoom in.
Questions? Feel free to give us a call or send an email to info@c-e-tech.com
---
Check out more specials here on our Oculeye website: http://oculeye.com/ConstructionSingle.htm
If you concerned with viewing progress, monitoring for theft, and email or text notifications we have a solution for you.

With multiple cameras there are several options available, including full surveillance systems with onsite recording.
---
Electrical, Security Cameras, Audio-Video, Smart Homes & Networking
850-348-7788
Panama City, 30A, Destin
Dan: Masters of Science Information Technology, B.S. Industrial Technology Management, 10+ Years Experience Audio-Video, Home Automation, CCTV, Electrical
Jack: 20+ Years Experience Electrical, Previous Technical School Electrical Instructor
THX Level II, CEDIA Level II, Control4, A+, Network+, Security+, Genetec Surveillance, ONSSI Surveillance, SBCA Satellite, Fiber Optic Association, and Multiple Other Information Technology & Audio - Video Certifications
System Design Services Click HERE (Very Cool!!!)

---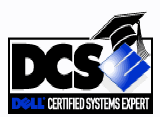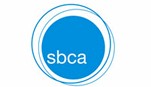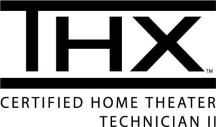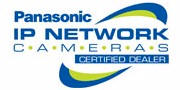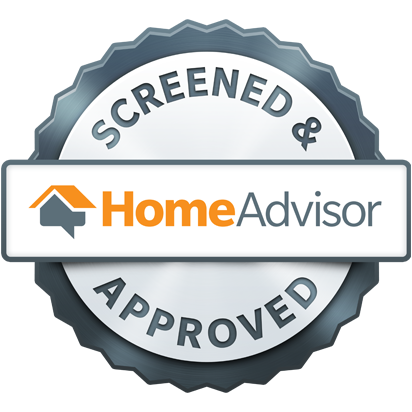 Retail License # 07-00002771
Florida Electrical Contractor's License #'s ES12000601, EC13006475
Registered Federal Government Contractor